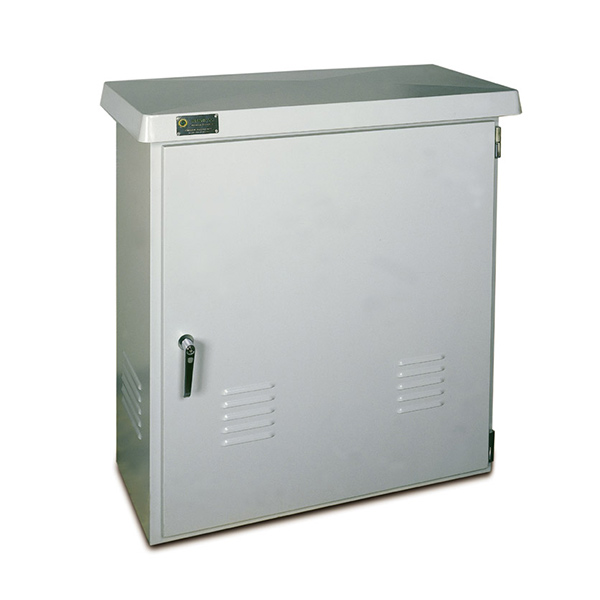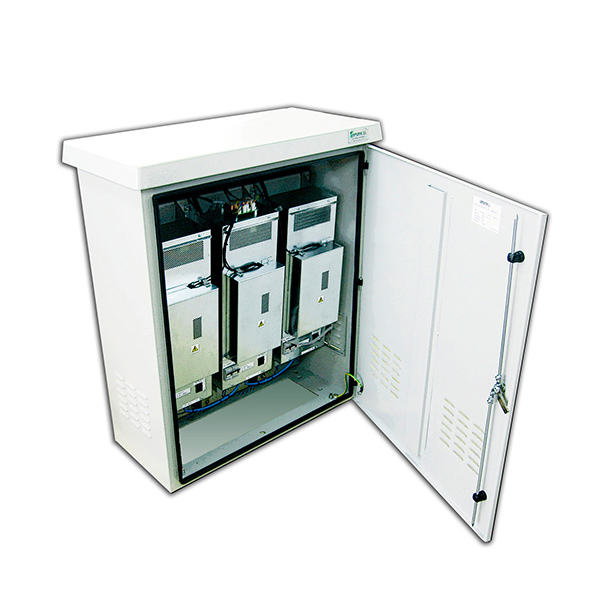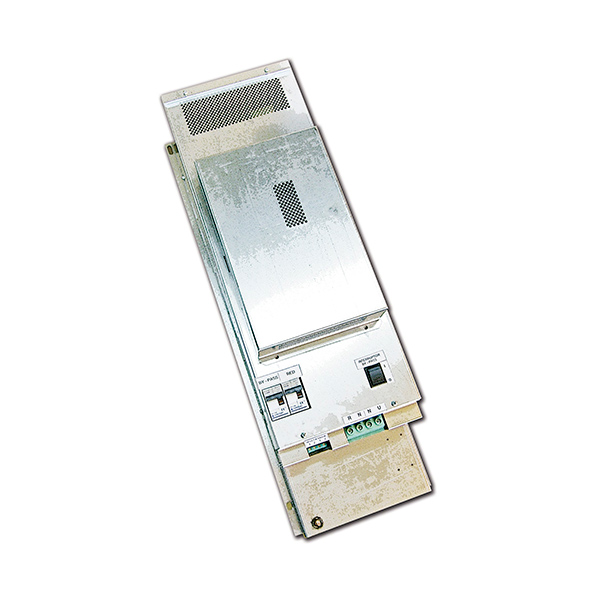 Voltage stabilizers / Light flow regulators
---
The EDERLUX Voltage Stabilizer-Controller is a fully automatic static luminous flux reducer for public lighting
EDERLUX equipment have a dual purpose:
- Stabilizing the supply voltage in the lighting installations ensuring a tolerance of + 0.2% in the output voltage of the equipment.
- Enabling the reduction of the luminous level of the installation, reducing the output voltage, in certain pre-established hours.
These two characteristics lead to significant savings in operating costs of lighting installations (+ 40%) both in electrical energy and replacement and maintenance costs.
The EDERLUX family of converters use a simple AC / AC conversion system with pulse width modulation technology. This system, programmed by a microcontroller, generates a sine wave in phase with the input wave of the network regardless of the form and magnitude of the network. The magnitude of the output sine wave can be pre-set linearly from 100V to 220V thanks to modulation techniques and filters, with a harmonic distortion in voltage of less than 2%.
The new Ederlux converters integrate a PWM High Frequency technology based on cutting-edge IGBT transistors, MOSFETs. This technology, developed for the power supply of modern computers and variable speed drives, ensures a faster response to changes in voltage and load mains, opening a new field in the application for the stabilization of electrical networks and energy saving.
Features:
- Energy savings of up to 43%.
- Reduction of output voltage at pre-set voltages with an accuracy of ± 0.32.
- Improves power factor to cos = 1.
- Soft Start.
- Excellent dynamic response (± 0.1 ms).
- Stable maintenance of pre-set output voltage versus variations of + 15% / -5% in input voltage
(consult other margins).
Applications:
Public buildings, ports and airports, electromedicine equipment, public lighting, urbanizations, hospitals, shopping areas, sports complexes, tunnels, streets, crossings, walks, ...
| | Fichero de descarga | Idioma |
| --- | --- | --- |
| | ederlux | English |