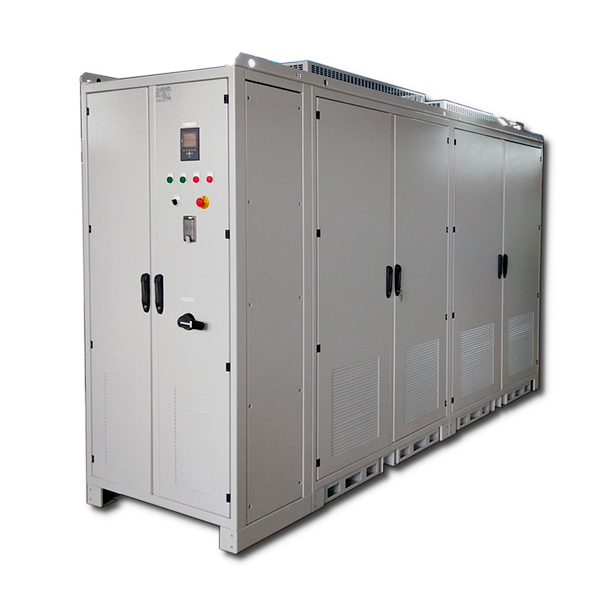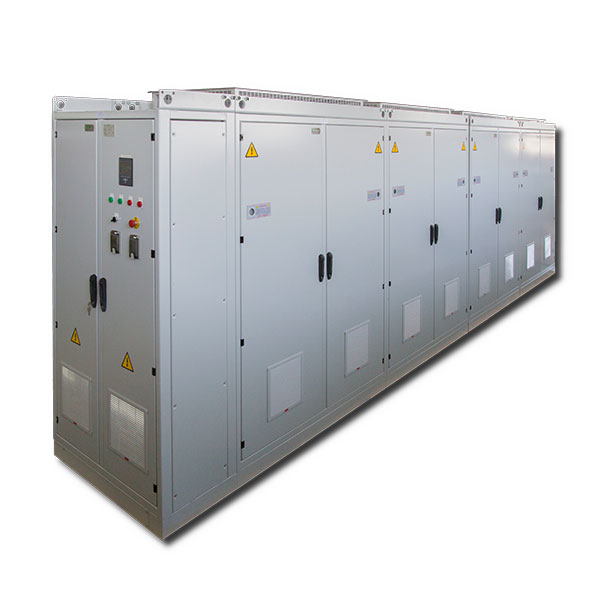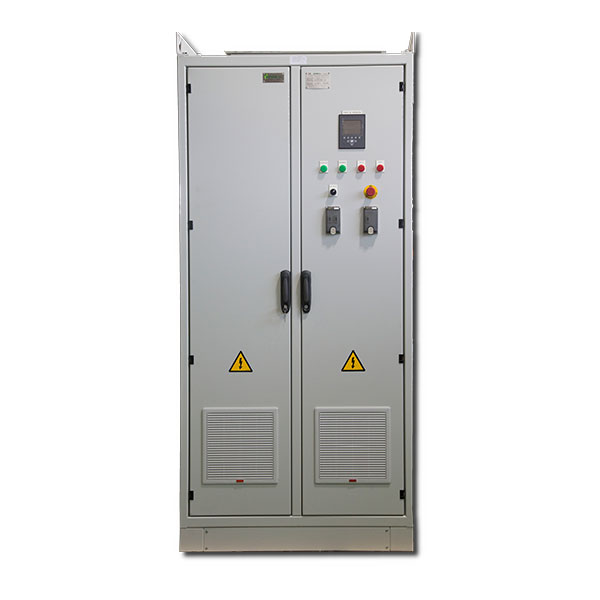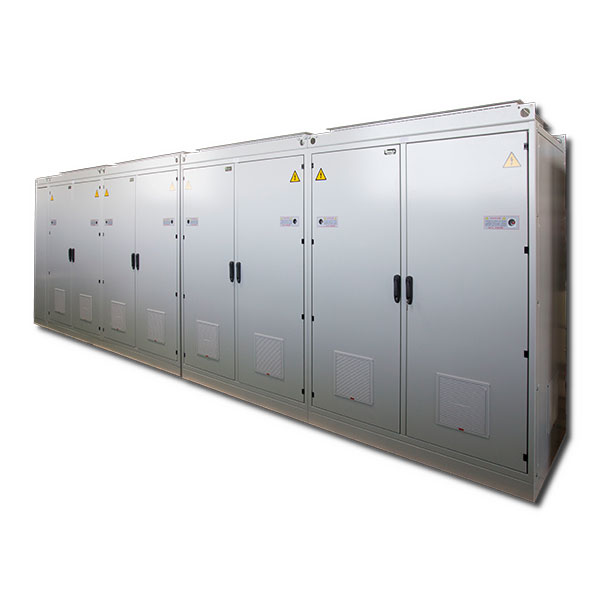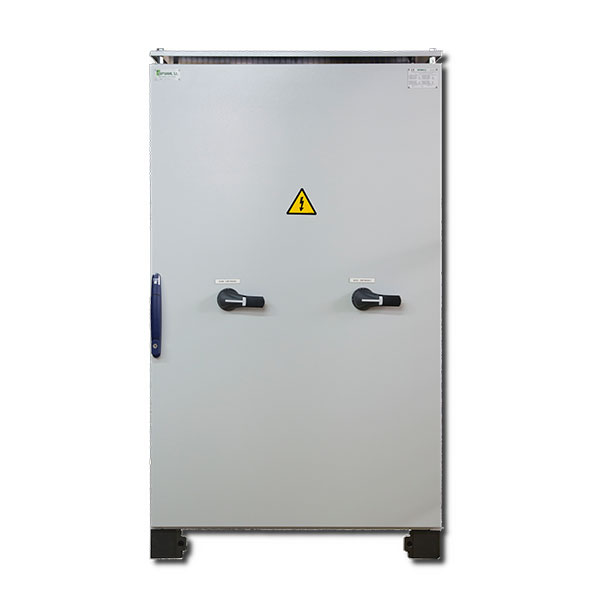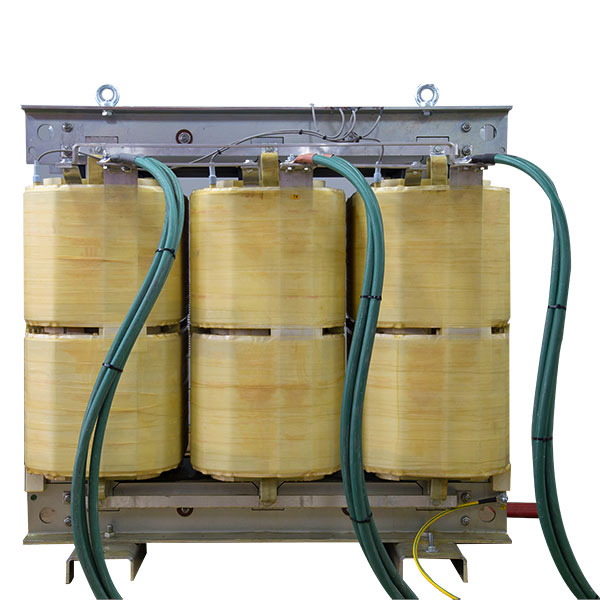 AC / DC - DC / AC Bidirectional converters
---
The Bidirectional Converter with Energy Recovery to the Grid developed by SUPSONIK, SL is a programmable voltage source of high power addressed to supply loads that require a variable supply voltage in direct current, admitting the return of energy from these loads to the supply network.
These converters are applied in the integration of test benches for propulsion system of electric cars and buses, trams and traction equipment for railways, submarines, and all applications where it is necessary to supply and exchange energy between a current load and main power supply.
This way they replace network-switched rectifying equipment with braking resistors, battery banks and even overhead catenary for traction equipment testing.
The converter is composed of two main systems that allow to carry out a complete test cycle:
AFE (Active Front End) bidirectional AC / DC input converter connected to distribution network.
Bidirectional DC / DC output converter connected to the load.
Basic operation is as follows:
The first converter takes power from the distribution network, delivering it to an intermediate DC bus. The current demanded is sinusoidal, with very low harmonic distortion and with unity power factor, so only active power is taken. The second converter takes the power of that bus and generates a clean and stable continuous voltage at its adjustable output, with an extremely low current ripple. In the case of regenerative tests, the process is just the reverse.
The converter can be operated locally by setting voltage and current setpoints on its front panel or remotely via MOBDUS RTU protocol over Ethernet. At the same time the operating status, electrical magnitudes, alarms, etc. are monitored through a friendly and simple system-wide interface.
Main features of the bidirectional AC / DC converter:
Rated power 500 kW, 1MW (different powers available)
Supply voltage 400 V / 690 V 3 ~ 50/60 Hz
Output voltage from 0 V to 4000 V DC (Nominal voltages 750 – 1500 – 3000 VDC)
Bidirectional converter with regenerative capacity
AFE rectifier (Active Front End) plus DC / DC converter
Complete control of harmonics with low harmonic distortion (THD <3%)
Control of reactive energy with unit power factor, regardless of energy direction
Programmable and variable output voltage in operation.
Ultra-low output voltage ripple
Output current limiting capacity, programmable
The great variety of input and output voltage combinations and the power of this type of converters makes it necessary to adapt the equipment design to the requested requirements. The Technical Office department of SUPSONIK, S.L. - in close collaboration with the Client - performs all necessary analyses so that the bench features meet all the requirements demanded and adapts to the specific needs of the Client.