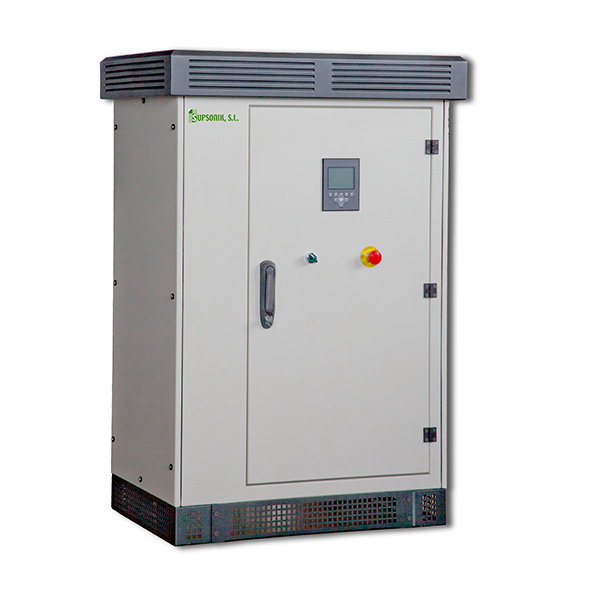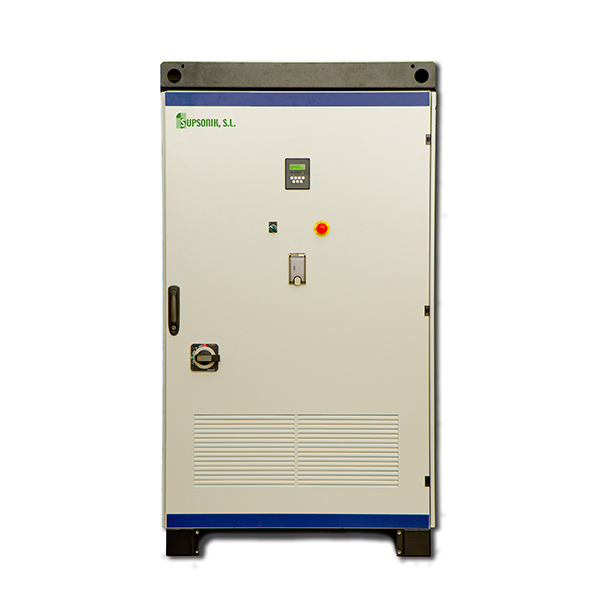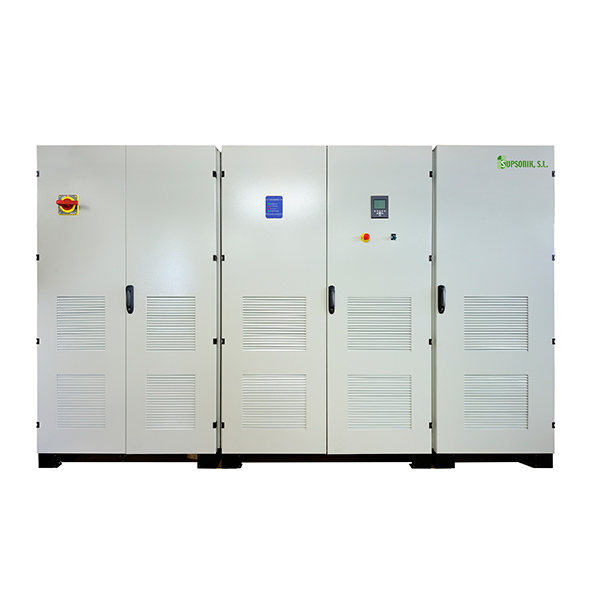 High-performance DC / AC inverter system for the control, monitoring and direct injection of grid-generated photovoltaic panels into solar power plants.
These are photovoltaic inverters developed by our own R & D & I department with the latest technology, power control by MPPT (Maximum Power Point Tracking), using a microprocessor system based on DSP technology and IGBT transistors of last generation.
Wide range of powers and features up to 1 MVA
State-of-the-art technology - advanced control algorithm.
MMPT Power Management (Maximum Power Point Tracking)
Maximum efficiency and reliability
Robustness, high MTBF
Complete configuration and monitoring of local system (LCD graphic display)
Possibility to operate in parallel with multiple units in the AC bus.
Internal electrical protections, anti-islanding monitoring with automatic disconnection, protection against surges on DC and AC side, against overheating ...
Galvanic insulation transformer
CE Marking, ENEL conformity declaration
Thanks to our extensive experience in the design and manufacture of photovoltaic equipment, these can be customized and adapted to the needs of the client.
Optional
Outdoor execution
String monitoring
Connection cabinet of photovoltaic concentrator ("String").
Compensation of reactive energy (F.P.> 0.98)
Warranty extension.
Preventive and corrective maintenance service