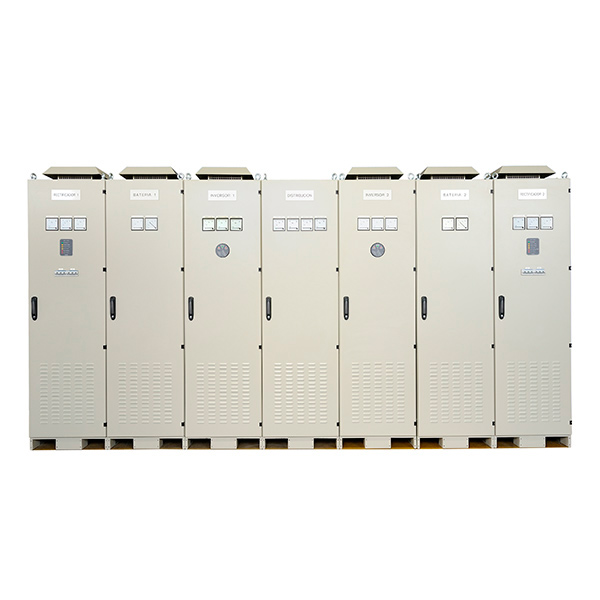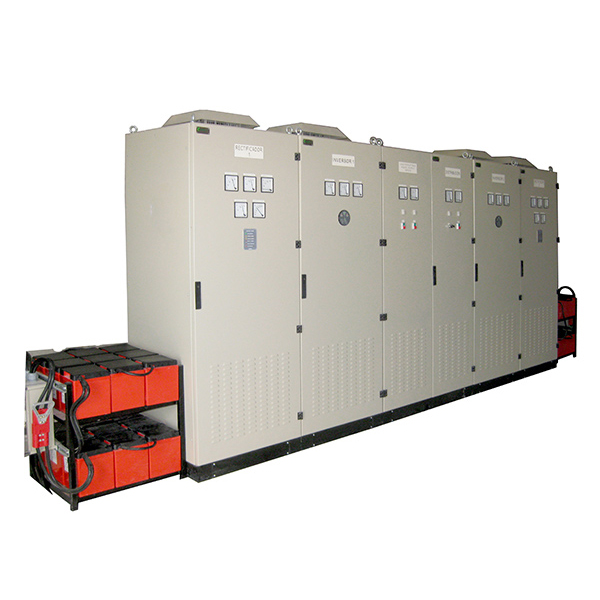 Safe supply systems are used in all those processes where a reliable and available supply is required at all times, where it is essential to protect equipment and data critical to your business. Our safe power supply systems which incorporates rectifiers, inverters, chargers, battery systems, are used in different areas of
Industry
Naval sector
Airports
Railways
Power plants
Isolated power supply installations
The safe supply systems is a set of electric equipment that is part of an installation together with other devices such as rectifiers, inverters, converters, chargers and batteries that constitute a robust and reliable supply.
Usually, the safe supply system feeds DC and AC services at the same time. In the event of main source failure, the supply of the loads is maintained with energy stored in batteries or from an alternative route. Redundancy between the different parts of the installation allows to maintain and assure the supply of the loads, reaching a high MTBF degree.
Safe supply systems developed by SUPSONIK, S.L. have the main following characteristics:
High MTBF level
Safe, automatic or manual redundancy manoeuvre
High reliability battery sets
Protection against excessive battery discharge
Control and management of installation parameters
Voltage and current protection devices
Control of local and remote manoeuvre
Monitoring of BUS-DC leakage current
Customized installation with customized distribution boxes
Optional:
RS-845 remote monitoring with communication protocols MODBUS, PROFIBUS, etc.